To do what you do, be who you are, and live for what you create. That is my mission, my dream but also my reality. To use my given talent to produce works of art of outstanding quality, that stand the test of time and will be regarded as an asset in anyone's home. Something to treasure. To be able to say, 'I am an Artist!'
With every fiber of my being, in heart and soul.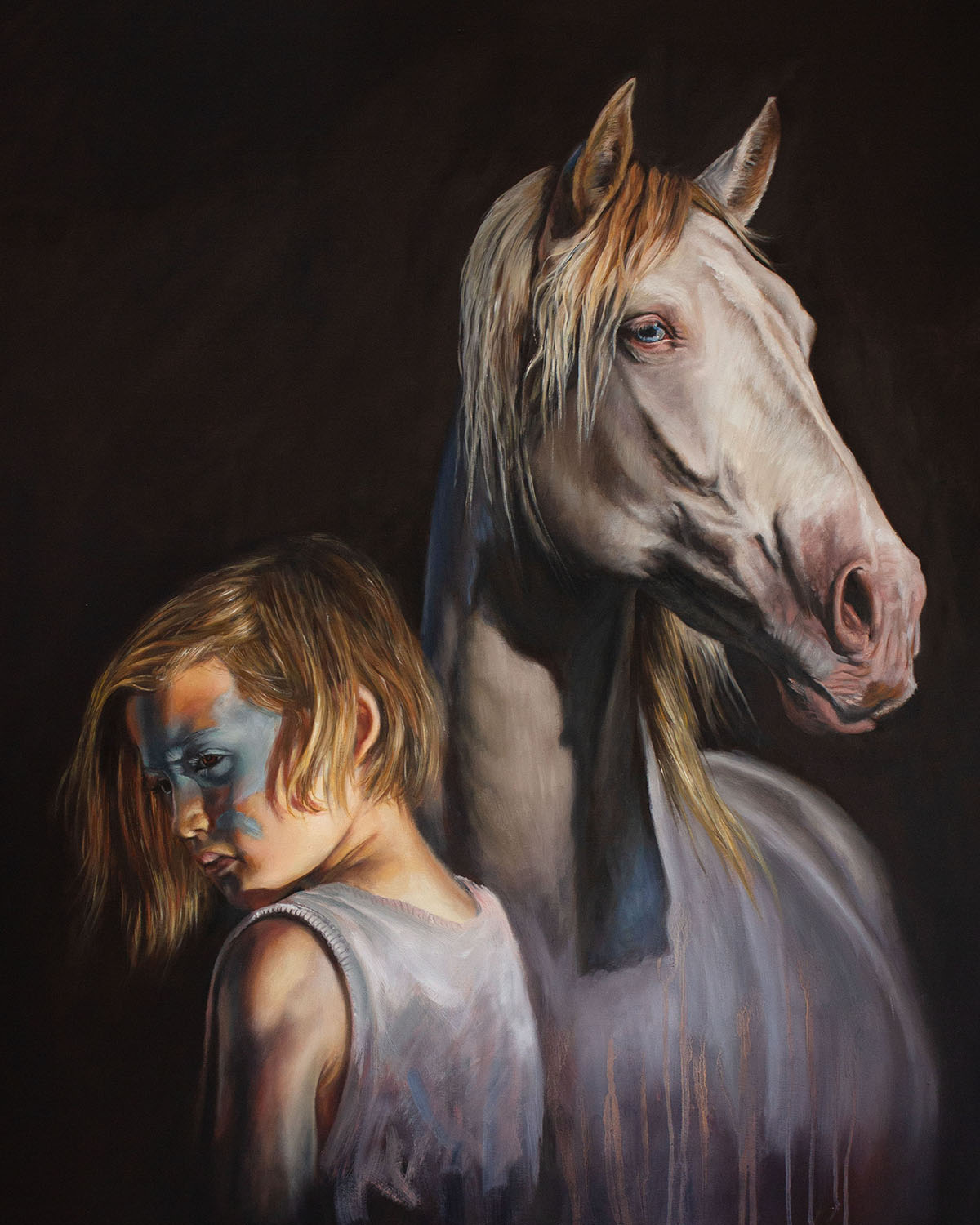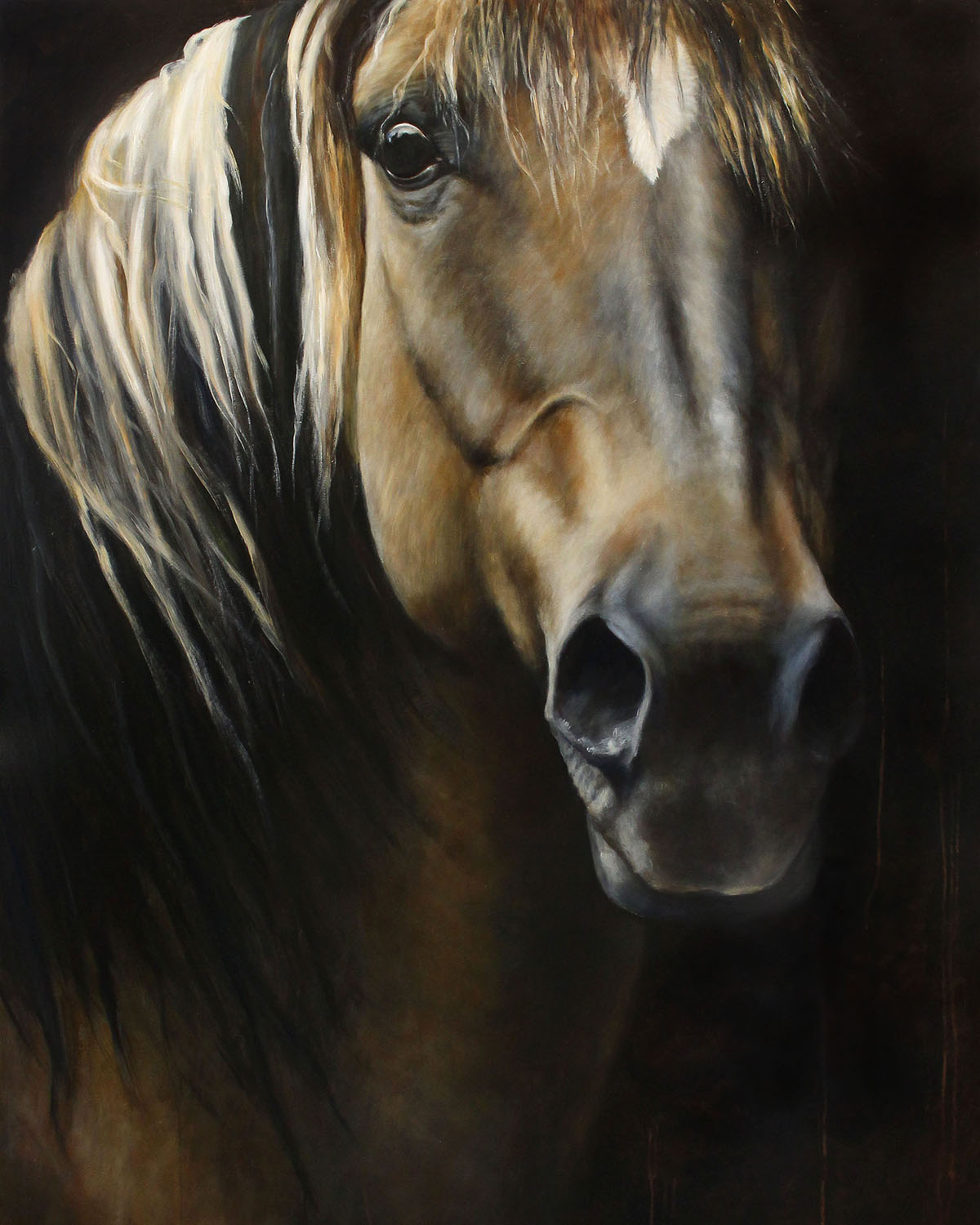 Mirelle gives her own contemporary signature touch to the tried and tested techniques of the 'Old Masters'. Light and dark interplay, the use of paint and the smooth surfaces of her canvas can sometimes trick the viewer into thinking they are gazing at a real horse. Mirelle's starting point is not to paint photo-realistic, but with feeling and full understanding of her subject. Combining her professional training as a graphic designer to compose, using her painter's eye, talent and skill to create. 
DEVELOPMENT
I challenge myself with annual projects such as the '30-day challenge' where I paint 'a painting a day' and my participation in the monthly Paard Verzameld Art Challenge, immersing myself in the different styles that the art world offers me. Learning new techniques and picking up influences as I go. Adding to a new 21th-century art movement called "Imprealism".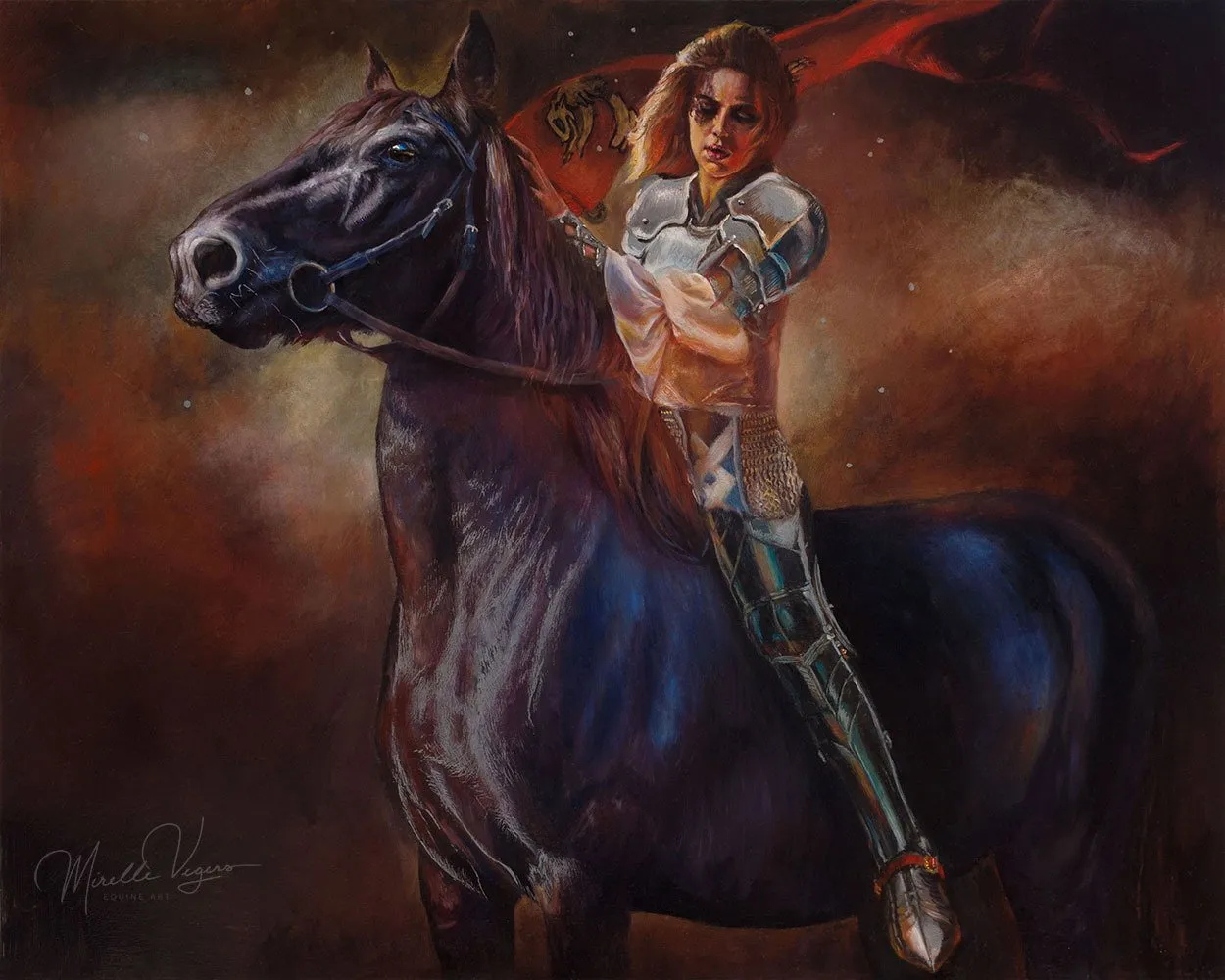 "DO NOT FIXATE
ON ONE THING.
LOOK BEYOND
& YOU'LL DISCOVER
PASSION WARMTH
& CREATIVITY."
My aim is to make [equine] art accessible to anyone who wants to join me on my path.